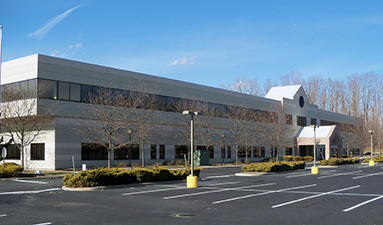 Good commercial/industrial real estate brokers are readily found in the northern New Jersey/Metro NY market area…Truly creative professionals who can "think outside the box" are the exception.
Ownership of our firm has been involved in creating solutions to challenges involving commercial and industrial properties, since 1986.
A Few Case Studies:
Case Study 1
A New Jersey-based manufacturing company needed to re-locate to a larger facility in a more desirable location, with company management wanting "ownership" of the new property.
By "networking" the requirement, a facility that had most of the qualities that worked for the customer was identified; most important being location, property size, and structural "improvements" on the site. The property however had an environmental challenge*, involving sub-surface oil contamination (dating almost 100 years on the site) that would not be readily or economically remediated...
A long-term (99 year) lease deal was negotiated, with rent payments equal to the appropriate "market sales" price (on the basis of the property being environmentally "clean"). The majority of the lease payments were made during the initial 2 years of the lease, with rent for the remaining years of the lease at $1.00/year.
(All aspects of this transaction were fully compliant with all applicable DEP regulations...).
The customer was able to re-locate to a more desirable facility, in a better location, having paid in advance for "perpetual" use of the property (as if it were "owned") without the seller having to address the costly and time-consuming environmental issue before completing the transaction. (* The oil has no impact on surface use of the property, nor does it "migrate" to neighboring property or into ground water, or cause any health issues if left undisturbed-as fully-documented by the property owner's environmental consultant/LSRP).
The "seller" received essentially all payment for the property, as if it were sold and "owner-financed". A "win-win transaction" according to BOTH "buyers" and "seller's" attorneys...
Case Study 2
A major warehouse and distribution company was in need of relocating due to the impending sale of their 100,000+ Sq. Ft. warehouse and their need for space to accommodate growth.
By "networking" the requirement, a facility was identified that was well-located and in most ways satisfactory for the company's needs, although it was approximately 100,000 Sq. Ft. larger than the immediate requirement called for, and needed improvements including new offices, new lighting, upgrading of existing loading doors, and other amenities...
By utilizing other assets of the customer as part of the "security", and skillfully negotiating a long-term lease with the Landlord, incorporating a guarantee of performance, the customer was able to move to a better location, with plenty of room for growth, into a newly renovated facility, while absorbing a large unit of vacant space for a major regional Landlord.
The customer was hence able to complete the highly profitable sale of their property while moving to a more favorably located and better-equipped facility, allowing their new Landlord to have a large unit of vacant space (in excess of 250,000 Sq. Ft.), tenanted at a fair market rental. Another "win-win".
Case Study 3
A large cosmetic manufacturing facility in excess of 130,000 Sq. Ft. had been listed "for sale" for more than 5 years, having been represented unsuccessfully by several "national" brokerage firms.
The building on the property was part of a site involving a 99-year land lease that included terms which prevented prospective purchasers from securing conventional financing. Hence, the property remained unsold...
Through "networking" locally with other cosmetics industry manufacturers, contact was made with a Latin-America-based prospect within the industry, for whom the purchase of a "land leased" property presented no challenge (land leases are very common in Latin America and elsewhere in the world). The prospect quickly signed a purchase contract and the deal closed within 90 days.
An otherwise "un-sellable" property was sold to an ideal user because of successful networking.
Yet another "win-win"!
Case Study 4
A large corporate owned research and development facility in a neighboring state had been on the market for several years, having been unsuccessfully represented by several "national" (and "international") brokerage firms, whose marketing approach included attempting to attract prospective purchasers from distant cities and of foreign origin...
In meeting with the ownership, it was suggested that the best prospect for this property was probably located very close to the property and therefore, having "national" (or "international") representation was not necessarily the best means to locating a suitable purchaser.
Following a marketing plan that included co-representation of the property with another regional broker in the neighboring state, within approximately 90 days, a qualified purchaser was located (less than 10 miles from the property), a contract was negotiated and the deal closed quickly thereafter.
These are but a few examples of how we have learned to view "challenges" as the "opportunities" that they frequently are, and utilize our networking ability to create workable solutions for our prospects and clients.
Bring us your "challenges" to see how we can help turn them into "opportunities" for you!